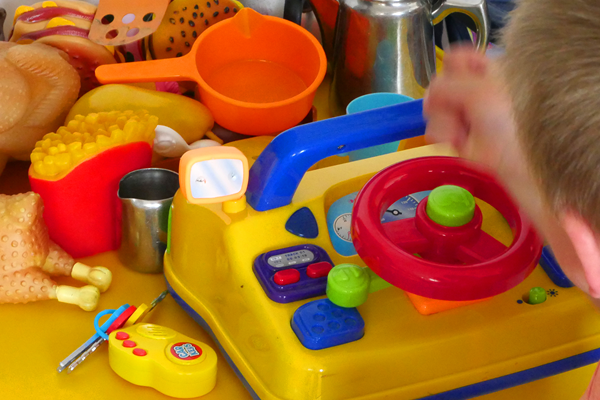 The Jireh House ladies supported me through this every step of the way
I have been at Jireh House for a few months now. When my son and I came here it was very daunting and didn't know what to expect as I had never been in a shelter before.
I was at the stage in my life where I needed to leave behind my old ways and start fresh.  To do this I had to jump through numerous circles and I'm currently still doing so, but I cannot put into words how much the Jireh ladies supported me through this every step of the way, and when I was feeling I couldn't do it they told me I can.  The great thing was to keep my mind occupied and busy and the group sessions  were so helpful. On Tuesday morning there was a morning tea which is good, as we just get together and chat about nothing in particular, but if you needed to talk, someone was there to listen, not to mention yummy cake and coffee.
Then on Wednesday morning there is a parenting group called 'Circle of Security', which, because my son, who is a bit older now, I didn't think I could gain anything from.  But I have learned so much about how to connect with your child and deal with their emotions with them.  The lady that facilitates the group is absolutely amazing and so lovely.
Then there is the 'Get Active Program' which runs on Thursdays.  The first hour we talk about different things that we have to deal with in life such as stress, our body and nutrition etc.  The next hour we do some physical fun exercise, whether it is Tai Chi on the beach or table tennis at the Sports Centre.  I can't wait till Thursdays as I thoroughly enjoy getting out and about and love the exercise part as it is heaps of fun.  I felt very insecure to start with, as I am unhappy with my weight, but the workers and facilitators are so encouraging you forget you were even once uncomfortable.
Then there is Friday when we do craft, run by an amazing lady.  I have made a range of things: a Christmas Stocking for my son, a heat pack, oven mitts etc.  I have started to get frustrated at times, but then I am shown or helped through it.
Jireh House has been life changing for me and the support they have all given me through the hard times has been amazing. And as tough as it is not having stable accommodation, the ladies at Jireh make you feel more than comfortable, safe and worthy.